Design Examples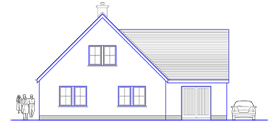 This gable facing house, always popular, is suitable for rural or sub-urban sites. Simplicity of design within a modest floor area providing good family accommodation is a feature of this layout.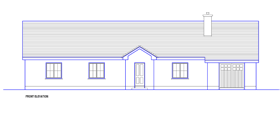 There is a constant demand for a compact three bedroom bungalow design and the layout of this house is suited to family living.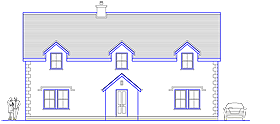 Five bedroom storey and one half dwelling with slated roof and rendered finish externally. Heritage style up and down sash windows.