Design Examples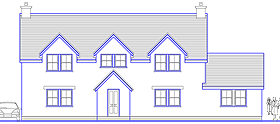 Narrow form storey and one half dwelling with an interesting layout. Full family accommodation with a variety of living rooms and four good sized bedrooms.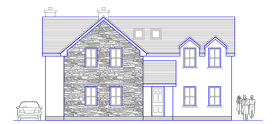 One and a half storey dwelling with traditional elevation and natural stone features. The roof profile is off-set and in a farmhouse style.
A Dormer house with attractive features on the front elevation and an unusual floor plan. The main entrance is located at the side of the house.