Design Examples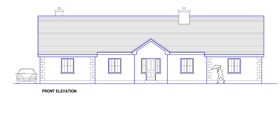 This traditional style bungalow with parent accommodation has vertical emphasis windows to the front elevation and a slated roof. The draught porch sets off the elevation detail.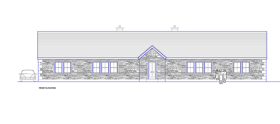 A number of our clients prefer a dwelling with a large floor area. This narrow form house is wrapped towards the rear to form a courtyard effect. The design suits a southerly aspect to the rear.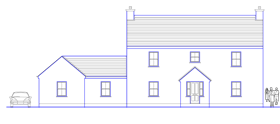 Traditional farmhouse style two storey dwelling with slated roof and rendered exterior. Parent or guest accommodation is designed into the wing adjoining the main house.