Design Examples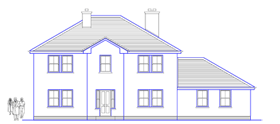 Hipped roof two storey dwelling with integral garage, of traditional proportions and a rendered finish externally.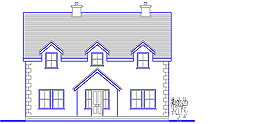 Standard storey and one half traditional dwelling with a simple layout providing good family accommodation.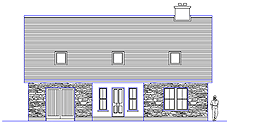 Dormer house with integral garage and family accommodation. A chimney is provided with a facility for fire or stove in kitchen and sitting room.