Design Examples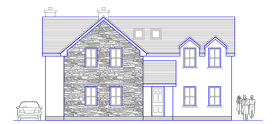 One and a half storey dwelling with traditional elevation and natural stone features. The roof profile is off-set and in a farmhouse style.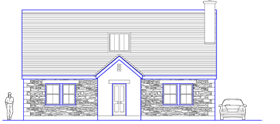 A compact dormer home with a modest floor area and full family accommodation. Bedroom 2 on the ground floor may be used as a study.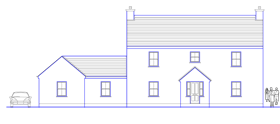 Traditional farmhouse style two storey dwelling with slated roof and rendered exterior. Parent or guest accommodation is designed into the wing adjoining the main house.