Design Examples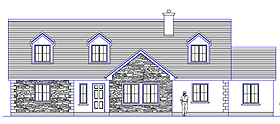 Dormer house with family accommodation and natural stone facing at the front elevation. Two bedrooms at ground floor level, two bedrooms and study on the first floor.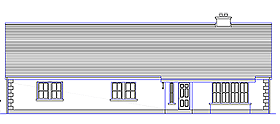 Dwelling with roof space designed for future development. All bedrooms have walk-in wardrobes. Provision is made for two fireplaces or stoves. Large kitchen and living area. Future stairs to be located in main hall.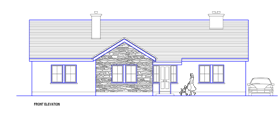 A compact bungalow with three good sized bedrooms, the master bedroom has a bathroom ensuite. The large kitchen/dining room has provision for an enclosed stove and fireplaces are located in the sitting room and the living room.