Design Examples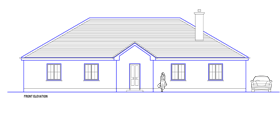 Hipped roof bungalow with modest floor area and providing fully family accommodation.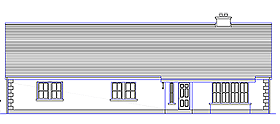 Dwelling with roof space designed for future development. All bedrooms have walk-in wardrobes. Provision is made for two fireplaces or stoves. Large kitchen and living area. Future stairs to be located in main hall.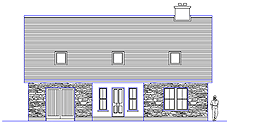 Dormer house with integral garage and family accommodation. A chimney is provided with a facility for fire or stove in kitchen and sitting room.