Design Examples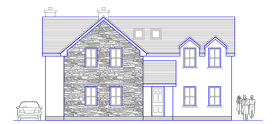 One and a half storey dwelling with traditional elevation and natural stone features. The roof profile is off-set and in a farmhouse style.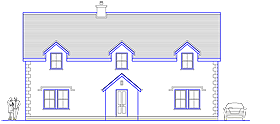 Five bedroom storey and one half dwelling with slated roof and rendered finish externally. Heritage style up and down sash windows.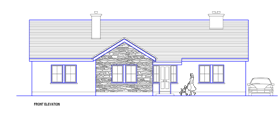 A compact bungalow with three good sized bedrooms, the master bedroom has a bathroom ensuite. The large kitchen/dining room has provision for an enclosed stove and fireplaces are located in the sitting room and the living room.