Design Examples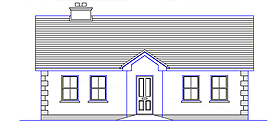 Two bedroom compact bungalow suitable for later extension, with a traditional elevation. Provision made for a fireplace or stove in the living room and a cooker in the kitchen.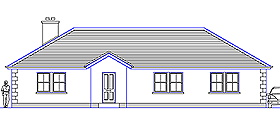 Hipped roof bungalow with an energy saving porch located at the front entrance. A reasonable floor area provides good family accommodation.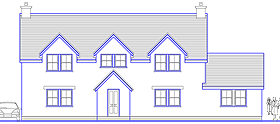 Narrow form storey and one half dwelling with an interesting layout. Full family accommodation with a variety of living rooms and four good sized bedrooms.