Design Examples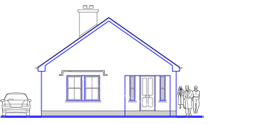 Compact three bedroom bungalow with an attractive functional layout. The bedroom block is self-contained and one bedroom has a built-in wardrobe.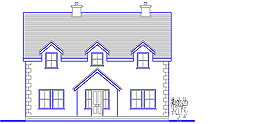 Standard storey and one half traditional dwelling with a simple layout providing good family accommodation.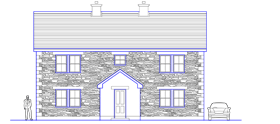 This traditional style two storey farmhouse has a modest floor area and large family accommodation. Pocket type doors connect the kitchen/dining and living rooms.