Design Examples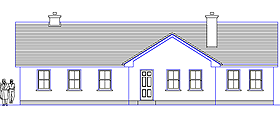 A four bedroom bungalow with modest floor area, yet offering full family accommodation.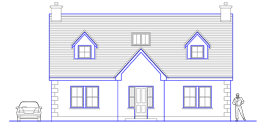 A popular compact design with an interesting layout, this dormer house provides large living spaces and two double size bedrooms.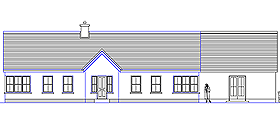 Bungalow in traditional style designed to suit a South facing site. Living areas are at the front of the house and the sleeping areas are in a self-contained block.