Design Examples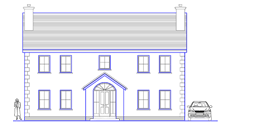 Simple form two storey dwelling with large family rooms and four bedrooms on the first floor level. The master bedroom has a bathroom ensuite and a walk-in wardrobe.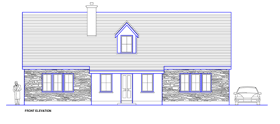 Attractive dormer style house with natural stone features on the front elevation. The windows have vertical emphasis and the roof is finished with slates.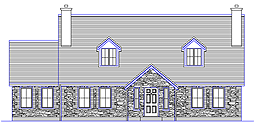 Dormer design with external finish in natural stone, traditional up & down sash windows and brick trim to the openings.