Design Examples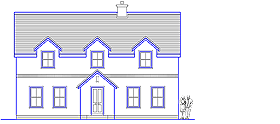 Popular storey and one half type dwelling with traditional front elevation and sash windows.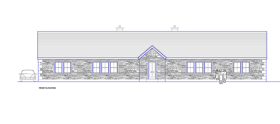 A number of our clients prefer a dwelling with a large floor area. This narrow form house is wrapped towards the rear to form a courtyard effect. The design suits a southerly aspect to the rear.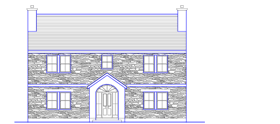 This traditional farmhouse elevation has a natural stone finish incorporating cut stone lintols and a mid-level stone band.