Design Examples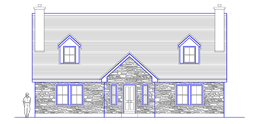 This is a favourite with Blueprint Home Plans clients. A dormer house with a traditional appearance and natural stone to the exterior. The front elevation is symmetrical and the roof is finished with slates.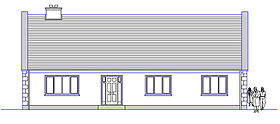 Traditional style bungalow with slated roof and raised gables. Chimney on ridge line with fireplace/cooker facility.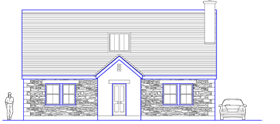 A compact dormer home with a modest floor area and full family accommodation. Bedroom 2 on the ground floor may be used as a study.