Design Examples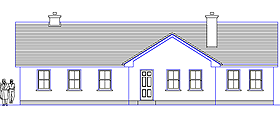 A four bedroom bungalow with modest floor area, yet offering full family accommodation.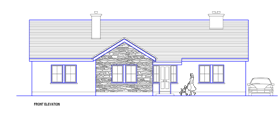 A compact bungalow with three good sized bedrooms, the master bedroom has a bathroom ensuite. The large kitchen/dining room has provision for an enclosed stove and fireplaces are located in the sitting room and the living room.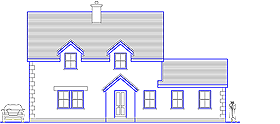 Compact storey and one half dwelling with three bedrooms on the upper floor. Well laid out living accommodation and large kitchen/dining room.