Design Examples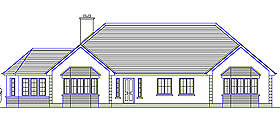 Hipped roof dwelling with a symmetrical elevation and projecting bays. Brick feature at bay windows and sunroom, below sill level.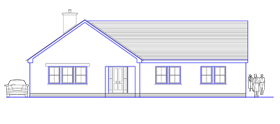 A well laid out bungalow with generous sized living rooms, and three good sized bedrooms.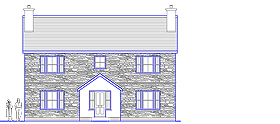 Traditional farm house with well laid out accommodation on the ground floor, four bedrooms with built-in wardrobes and two bathrooms on the upper floor. Natural stone exterior with slated roof.