Design Examples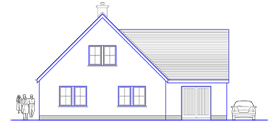 This gable facing house, always popular, is suitable for rural or sub-urban sites. Simplicity of design within a modest floor area providing good family accommodation is a feature of this layout.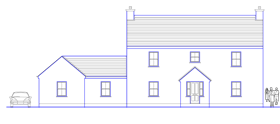 Traditional farmhouse style two storey dwelling with slated roof and rendered exterior. Parent or guest accommodation is designed into the wing adjoining the main house.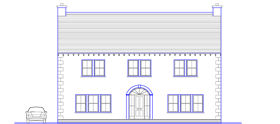 This farmhouse style two storey dwelling has a traditional elevation with rendered plaster and a slated roof. Windows have vertical emphasis.