House Plans
Browse plans below.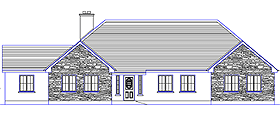 Bungalow with gable features to front elevation finished in natural stone. Three good sized bedrooms, two having fitted wardrobes and the main bedroom has a bathroom ensuite.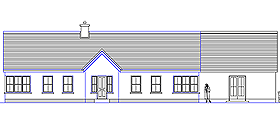 Bungalow in traditional style designed to suit a South facing site. Living areas are at the front of the house and the sleeping areas are in a self-contained block.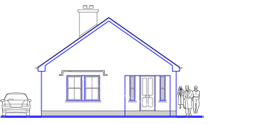 Compact three bedroom bungalow with an attractive functional layout. The bedroom block is self-contained and one bedroom has a built-in wardrobe.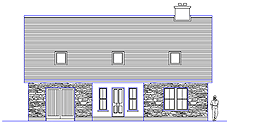 Dormer house with integral garage and family accommodation. A chimney is provided with a facility for fire or stove in kitchen and sitting room.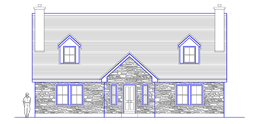 This is a favourite with Blueprint Home Plans clients. A dormer house with a traditional appearance and natural stone to the exterior. The front elevation is symmetrical and the roof is finished with slates.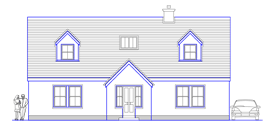 A full sized dormer house with a compact frontage measurement. The floor plan has an unusual but practical layout and provides for a boiler room and a pantry is shown opening off the kitchen.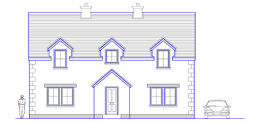 One and a half storey dwelling with modest floor area and a traditional style elevation. The accommodation is well laid out for family living. The study could be utilised as a bedroom if required.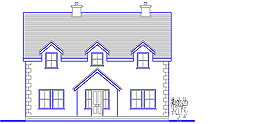 Standard storey and one half traditional dwelling with a simple layout providing good family accommodation.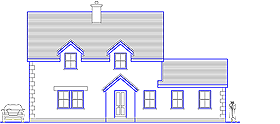 Compact storey and one half dwelling with three bedrooms on the upper floor. Well laid out living accommodation and large kitchen/dining room.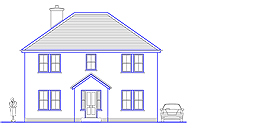 Traditional two storey farmhouse. The roof is hipped and finished with slates. We have indicated one bedroom at ground floor level.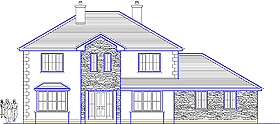 Two storey dwelling with well laid out accommodation on both levels.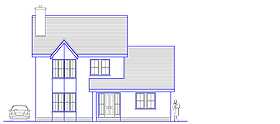 Substantial two storey dwelling suited to sub-urban or cluster development. Rendered finish to front elevation.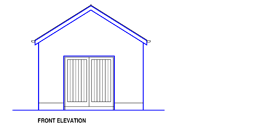 Simple construction and space for one vehicle, this garage includes a large storage room for a boiler or garden equipment. Rendered finish externally.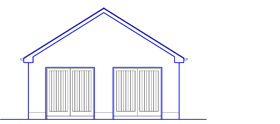 Two vehicle garage with space for workbench and good circulation space. Large storage room adequate for boiler and fuel storage. Individual vehicle doors.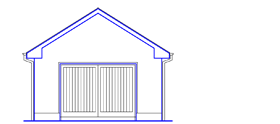 Domestic garage with "A" roof and traditional timber doors to the front elevation.