House Plans
Browse plans below.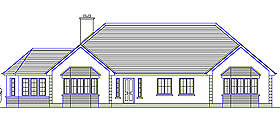 Hipped roof dwelling with a symmetrical elevation and projecting bays. Brick feature at bay windows and sunroom, below sill level.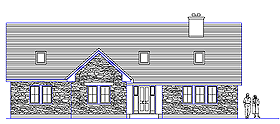 Attractive bungalow design with four bedrooms. Built-in wardrobes in two bedrooms. The attic is suitable for later development.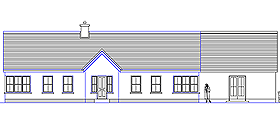 Bungalow in traditional style designed to suit a South facing site. Living areas are at the front of the house and the sleeping areas are in a self-contained block.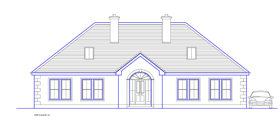 This lodge style dormer dwelling has a large floor area and is designed for full family accommodation. Five good sized bedrooms are provided, two in the dormer area.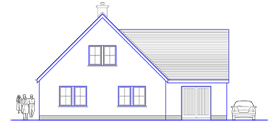 This gable facing house, always popular, is suitable for rural or sub-urban sites. Simplicity of design within a modest floor area providing good family accommodation is a feature of this layout.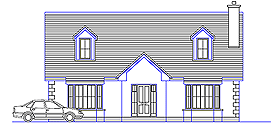 Dormer style dwelling with three bedrooms and a rendered finish externally.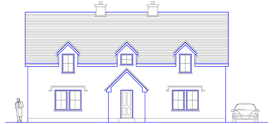 Substantial one and a half storey family home with a traditional front elevation. The exterior is rendered and the roof is finished with slates.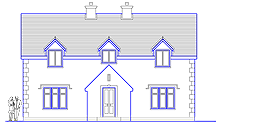 Traditional one and a half storey house with symmetrical detail on the front elevation and a rendered finish.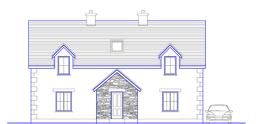 This narrow form one and a half storey house has a traditional elevation with projecting porch and traditional vertical emphasis windows.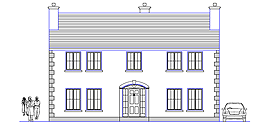 A five bedroomed traditional style two storey house with simple roof details and vertical emphasis windows to the front elevation.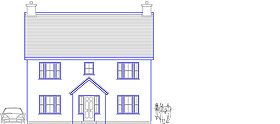 Two storey farmhouse with traditional features on the front elevation. Up and down sash windows and a simple porch are provided.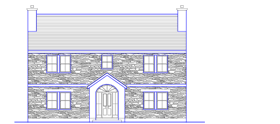 This traditional farmhouse elevation has a natural stone finish incorporating cut stone lintols and a mid-level stone band.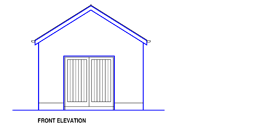 Simple construction and space for one vehicle, this garage includes a large storage room for a boiler or garden equipment. Rendered finish externally.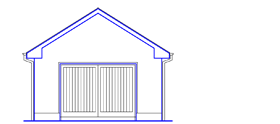 Domestic garage with "A" roof and traditional timber doors to the front elevation.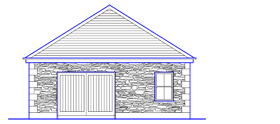 Attractive hipped roof building, large vehicle space and workbench. The front elevation is finished with natural stone. Boiler room and storage area to the side, including pedestrian entrance.