House Plans
Browse plans below.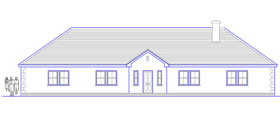 A substantial bungalow with hipped end roof and a rendered finish externally. Windows are traditional up and down sash design.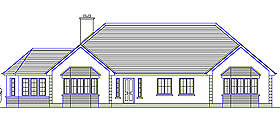 Hipped roof dwelling with a symmetrical elevation and projecting bays. Brick feature at bay windows and sunroom, below sill level.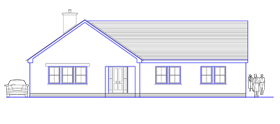 A well laid out bungalow with generous sized living rooms, and three good sized bedrooms.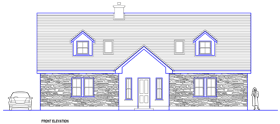 Traditional style family house with natural stone to the front elevation and a projecting porch. The layout is attractive and has some unusual details. Both ground floor bedrooms have a bathroom ensuite and walk-in wardrobe.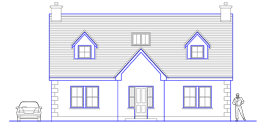 A popular compact design with an interesting layout, this dormer house provides large living spaces and two double size bedrooms.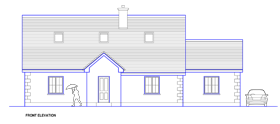 Attractive dormer house with accommodation well laid out and suitable for family living. One bedroom with bathroom ensuite is located at ground floor level.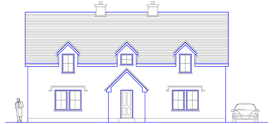 Substantial one and a half storey family home with a traditional front elevation. The exterior is rendered and the roof is finished with slates.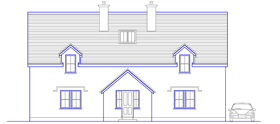 Traditional one and a half storey residence with well laid out accommodation. The ground floor plan has one bedroom ensuite and a large study.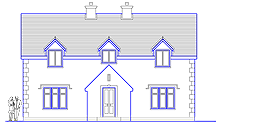 Traditional one and a half storey house with symmetrical detail on the front elevation and a rendered finish.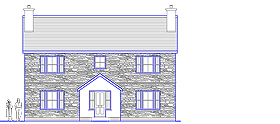 Traditional farm house with well laid out accommodation on the ground floor, four bedrooms with built-in wardrobes and two bathrooms on the upper floor. Natural stone exterior with slated roof.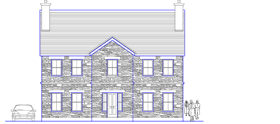 Impressive two storey dwelling with natural stone exterior and slated roof. Traditional elevation profile and vertical emphasis windows.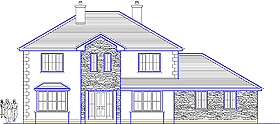 Two storey dwelling with well laid out accommodation on both levels.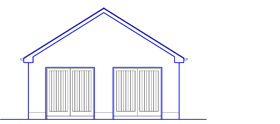 Two vehicle garage with space for workbench and good circulation space. Large storage room adequate for boiler and fuel storage. Individual vehicle doors.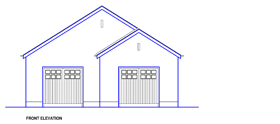 Barn type building with heritage style doors and front elevation. The garage will accommodate two vehicles. Two full size stables are included and a good sized tack room.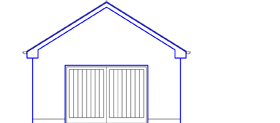 Large domestic garage with workshop space. Boiler room to suite oil fired or woodchip boiler. Storage room for gardening implements.