House Plans
Browse plans below.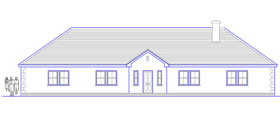 A substantial bungalow with hipped end roof and a rendered finish externally. Windows are traditional up and down sash design.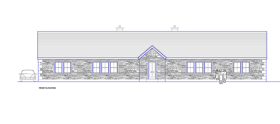 A number of our clients prefer a dwelling with a large floor area. This narrow form house is wrapped towards the rear to form a courtyard effect. The design suits a southerly aspect to the rear.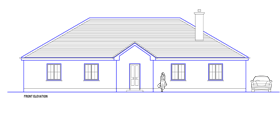 Hipped roof bungalow with modest floor area and providing fully family accommodation.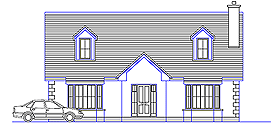 Dormer style dwelling with three bedrooms and a rendered finish externally.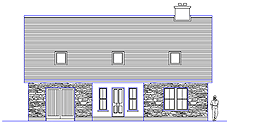 Dormer house with integral garage and family accommodation. A chimney is provided with a facility for fire or stove in kitchen and sitting room.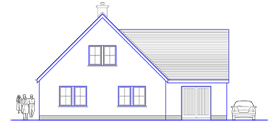 This gable facing house, always popular, is suitable for rural or sub-urban sites. Simplicity of design within a modest floor area providing good family accommodation is a feature of this layout.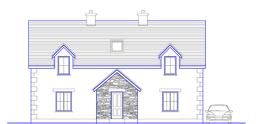 This narrow form one and a half storey house has a traditional elevation with projecting porch and traditional vertical emphasis windows.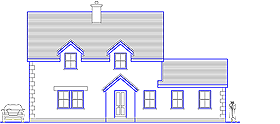 Compact storey and one half dwelling with three bedrooms on the upper floor. Well laid out living accommodation and large kitchen/dining room.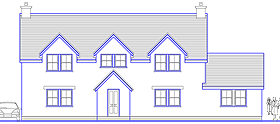 Narrow form storey and one half dwelling with an interesting layout. Full family accommodation with a variety of living rooms and four good sized bedrooms.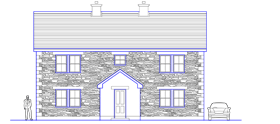 This traditional style two storey farmhouse has a modest floor area and large family accommodation. Pocket type doors connect the kitchen/dining and living rooms.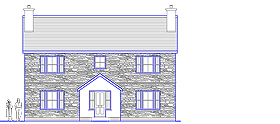 Traditional farm house with well laid out accommodation on the ground floor, four bedrooms with built-in wardrobes and two bathrooms on the upper floor. Natural stone exterior with slated roof.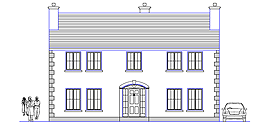 A five bedroomed traditional style two storey house with simple roof details and vertical emphasis windows to the front elevation.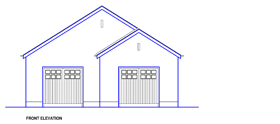 Barn type building with heritage style doors and front elevation. The garage will accommodate two vehicles. Two full size stables are included and a good sized tack room.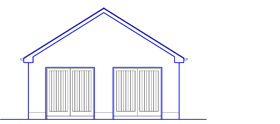 Two vehicle garage with space for workbench and good circulation space. Large storage room adequate for boiler and fuel storage. Individual vehicle doors.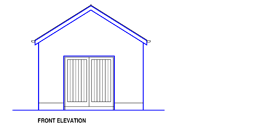 Simple construction and space for one vehicle, this garage includes a large storage room for a boiler or garden equipment. Rendered finish externally.