House Plans
Browse plans below.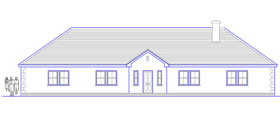 A substantial bungalow with hipped end roof and a rendered finish externally. Windows are traditional up and down sash design.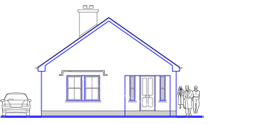 Compact three bedroom bungalow with an attractive functional layout. The bedroom block is self-contained and one bedroom has a built-in wardrobe.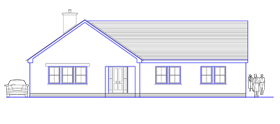 A well laid out bungalow with generous sized living rooms, and three good sized bedrooms.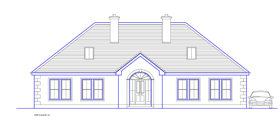 This lodge style dormer dwelling has a large floor area and is designed for full family accommodation. Five good sized bedrooms are provided, two in the dormer area.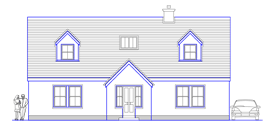 A full sized dormer house with a compact frontage measurement. The floor plan has an unusual but practical layout and provides for a boiler room and a pantry is shown opening off the kitchen.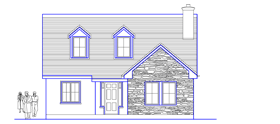 Hipped roof bungalow with balanced elevation and stone exterior. The front windows are up and down sash with vertical emphasis.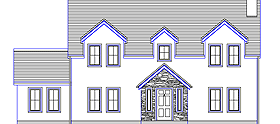 Traditional 1 ½ storey dwelling with stone feature to porch. Heritage style windows and slated roofs. All bedrooms with fitted wardrobes.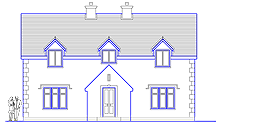 Traditional one and a half storey house with symmetrical detail on the front elevation and a rendered finish.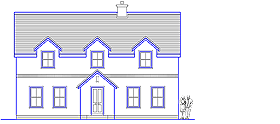 Popular storey and one half type dwelling with traditional front elevation and sash windows.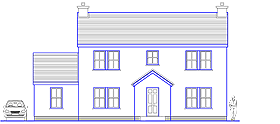 Country style two storey dwelling with single storey wing. Large family living areas and four bedrooms.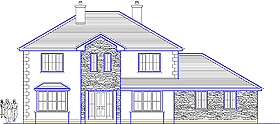 Two storey dwelling with well laid out accommodation on both levels.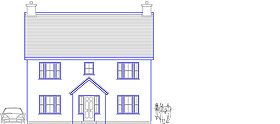 Two storey farmhouse with traditional features on the front elevation. Up and down sash windows and a simple porch are provided.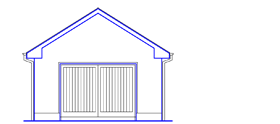 Domestic garage with "A" roof and traditional timber doors to the front elevation.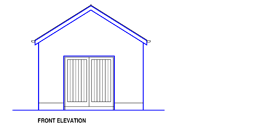 Simple construction and space for one vehicle, this garage includes a large storage room for a boiler or garden equipment. Rendered finish externally.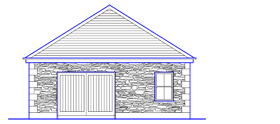 Attractive hipped roof building, large vehicle space and workbench. The front elevation is finished with natural stone. Boiler room and storage area to the side, including pedestrian entrance.