Design Examples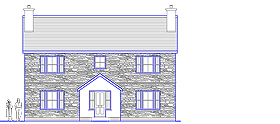 Traditional farm house with well laid out accommodation on the ground floor, four bedrooms with built-in wardrobes and two bathrooms on the upper floor. Natural stone exterior with slated roof.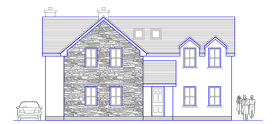 One and a half storey dwelling with traditional elevation and natural stone features. The roof profile is off-set and in a farmhouse style.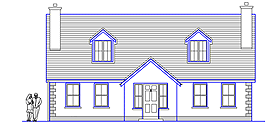 A four bedroomed dormer style house with open plan kitchen/dining room and including one ground floor bedroom.