Design Examples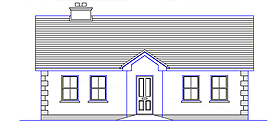 Two bedroom compact bungalow suitable for later extension, with a traditional elevation. Provision made for a fireplace or stove in the living room and a cooker in the kitchen.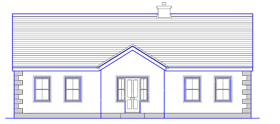 This three bedroom bungalow has a distinctive layout. The large kitchen/dining and sitting rooms are interconnected with pocket type doors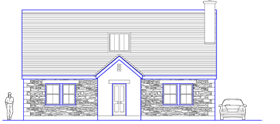 A compact dormer home with a modest floor area and full family accommodation. Bedroom 2 on the ground floor may be used as a study.