Design Examples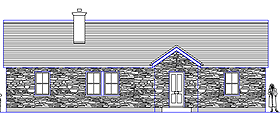 Bungalow with simple design profile and three bedrooms. The kitchen/dining room extends the full depth of the house.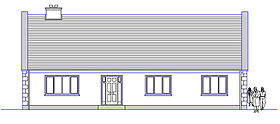 Traditional style bungalow with slated roof and raised gables. Chimney on ridge line with fireplace/cooker facility.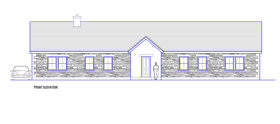 This narrow form bungalow has a natural stone front and a simple projecting porch. The roof is finished with slates.