Design Examples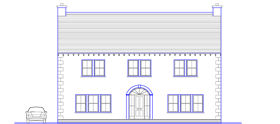 This farmhouse style two storey dwelling has a traditional elevation with rendered plaster and a slated roof. Windows have vertical emphasis.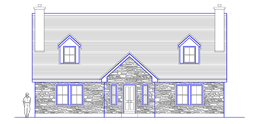 This is a favourite with Blueprint Home Plans clients. A dormer house with a traditional appearance and natural stone to the exterior. The front elevation is symmetrical and the roof is finished with slates.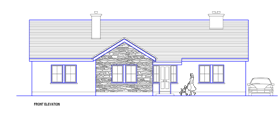 A compact bungalow with three good sized bedrooms, the master bedroom has a bathroom ensuite. The large kitchen/dining room has provision for an enclosed stove and fireplaces are located in the sitting room and the living room.