Design Examples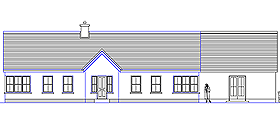 Bungalow in traditional style designed to suit a South facing site. Living areas are at the front of the house and the sleeping areas are in a self-contained block.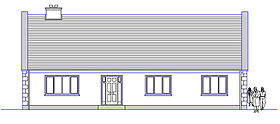 Traditional style bungalow with slated roof and raised gables. Chimney on ridge line with fireplace/cooker facility.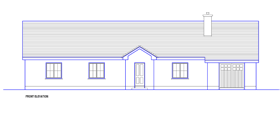 There is a constant demand for a compact three bedroom bungalow design and the layout of this house is suited to family living.